The Thrive Conference 2023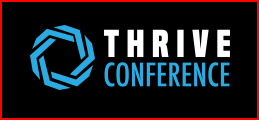 I am so exited to announce that I will be traveling to Slovenia this May as a speaker at the Thrive Conference! I will be presenting a session on "Custom List Formatting."
Thrive is not as well known as some of the bigger conferences in Europe, but it has an amazing reputation for being a smaller conference where interactions with the speakers and sponsors are much easier to arrange. There is even rumors that some sessions are held under the trees in beautiful Lipica, Slovenia.
The schedule is not final yet, but I will update this post as more information comes available.
If you can arrange it, I hope you will make plans to attend. If you are there, please find me and say hi, even if you don't attend my session.
See ya soon!!!