Upgrade your SPFx project (Community Demo)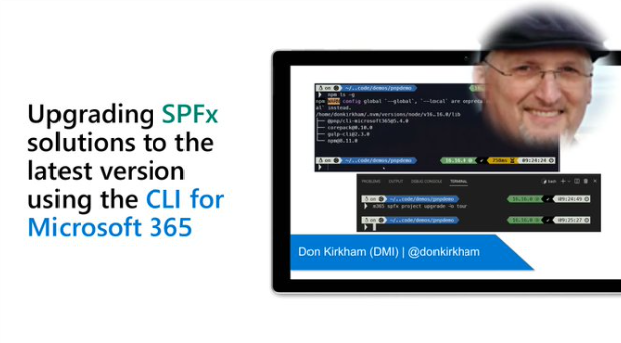 Last week, I had the privilege of doing a live demo during the bi-weekly "Viva Connections & SharePoint Framework" community call hosted by Microsoft. This was my first time presenting in one of these calls, so I was a little nervous, but once the lights are on, all nerves disappear and there is no other option but to press on.
The topic I chose to demonstrate was "Upgrading SPFx solutions to the latest version using the CLI for Microsoft 365." Whew, that's a little wordy, but accurately describes the subject. You can watch the full video below, and find the links mentioned in the video at the bottom of this post.


Because this was my first time presenting in M365 Platform Community (formerly known as PnP,) I received the following badge, which I added to my collection to the right.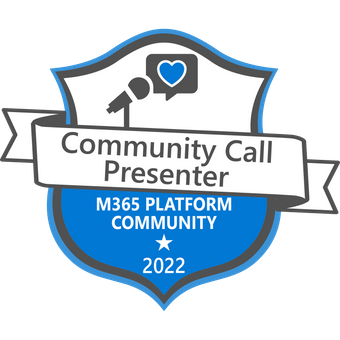 I highly, HIGHLY, encourage you to look into all of the wonderful capabilities of the M365 Platform Community. Once you see what is available and how much it helps accelerate your development journey, I know you will be compelled to give back. There are so many ways to contribute and there are people there who want to help you on that journey. I'd love to see you presenting in a future call! I know I want to do more.
As promised, here are the links referenced in the video. - M365 Community Platform - http://aka.ms/m365pnp - CLI for Microsoft 365- https://pnp.github.io/cli-microsoft365 - CodeTour Extension for VS Code
See ya soon!!!