European Collaboration Summit 2023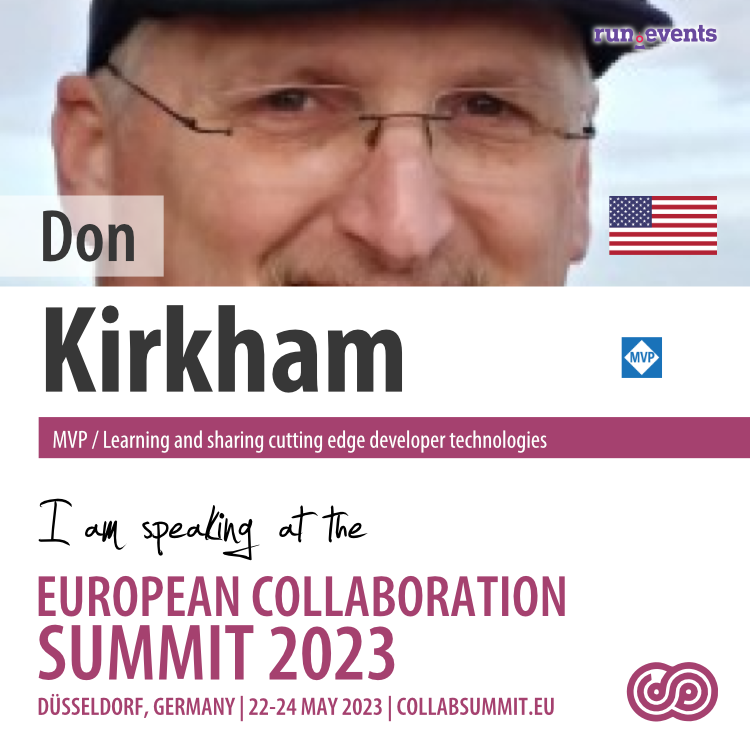 Wow! After several attempts, I was finally selected to speak at this year's European Collaboration Summit (ECS) in Düsseldorf, Germany! This is considered by many to be the premier conference on Microsoft 365 and relate technologies and I have wanted to attend or speak for several years. (Full disclosure, I was selected to co-present in 2021, but Covid-19 caused the conference to be cancelled.)
At ECS, I will be presenting a session titled "Simplify SharePoint Development with Containers". In this session, we will explore how containers can be used to reduce some of the pain points associated with needing multiple development environment available on a single device. We will look at both Docker Desktop and Github Codepsaces and how to automate environment setup right from your project solution.
The European Collaboration Summit 2023 is Europe's largest community-driven conference focusing on Microsoft 365 technologies. It will take place on May 22-24 in Düsseldorf Fair, Germany. Attendees can expect to learn from over 100 speakers covering topics such as SharePoint, Teams, Power Platform, Azure and more. You can also network with thousands of peers and experts from across Europe.
If you are interested in attending this event, you can register now at https://collabsummit.eu/. The early bird tickets are still available until March 31st. Don't miss this opportunity to learn all of the amazing speakers at this amazing event!
See ya soon!!!